Girls in Tech San Francisco chapter is thrilled to announce a 24-hour hackathon called Hacking for Humanity. Join us at DocuSign on July 8-9 as we innovate for social change for females. We're tackling topics that deal with girls and women including (but not limited to) the following:  
Homelessness
Sexual Assualt
Domestic Violence
Human Trafficking
Women's Health
Hackathons exist to enable the rapid prototyping of a complex problem and provide a range of solutions in a short period of time. By hacking with us, we are aiming to think bigger for global change with tech, whilst also allowing impassioned women to engage in innovation and entrepreneurship within our tech ecosystem.
We are calling all women and men across the globe, including developers, designers, product developers, and entrepreneurs, plus businesses that want to embrace the idea of Social Innovation or initiatives that combine a positive mission with business.
This hackathon is beginner friendly and for participants new to coding or hackathons. However, any and all levels are welcome. No team? No problem. You'll get opportunities to network and connect with like-minded hackers in our community before any hacking begins. Form a team, solve a problem, create something awesome, present it to the audience and win prizes! Register to be a hacker here.
Sponsors & Partners

Hackbright Academy is the leading engineering school for women in San Francisco. Hackbright offers a 12-week software engineering fellowship with graduates at companies such as Pinterest, Facebook, and LinkedIn.

DocuSign transforms how people work, live and connect by solving the 'paper problem', providing customers the freedom to finish business faster on the world's most trusted Digital Transaction Management (DTM) network.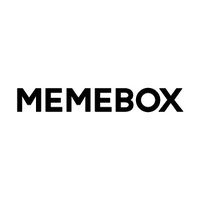 Whether you're makeup and skincare obsessed or simply want to discover cutting edge beauty secrets from around the globe, we've got you covered. You'll find a crazy-good selection of new & innovative products, with all the insider tips and tricks to seamlessly work them all into your daily routine. We believe our best curator is you, so tell us what you want, love and need in your beauty closet—we're listening.